Vinyl seawalls
are often used in new seawall construction and repairing failing concrete seawalls. Unlike concrete, they do not crack or erode.
Marine borers love wood, and they can degrade the integrity of a seawall built of wood very quickly. Vinyl does not attract them.
Vinyl seawalls are lightweight and easy to install, requiring less equipment and labor to do so. They are also rot-resistant and resistant to harsh saltwater.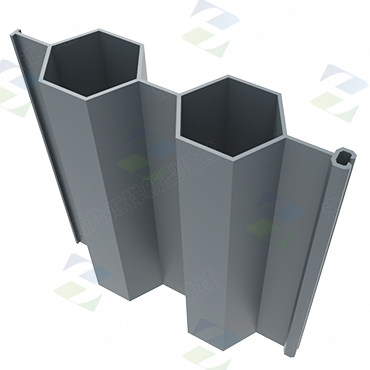 Many types of seawalls are available, each with its own benefits and drawbacks. Vinyl seawalls are often chosen for a variety of reasons, including their durability. They are resistant to issues that can affect other seawalls, such as rot and marine boring creatures. They are also less likely to erode.
They are installed in front of existing concrete seawalls to stop further erosion and damage to property and waterways. They consist of driving 18" width by 1/4" thickness vinyl pilings into the lake bed and capped with a treated lumber double wale, top board and tie back system.
Our vinyl seawalls are not only rot-resistant, but they are also UV-resistant and do not have the same deterioration as concrete. This means they will not crack or break down under extreme conditions, saving property owners money in the long run. They are also lightweight, making them easier to install. This cuts down on the time required to install and remove heavy equipment from your land, which saves on labor costs.
Ease of Installation
Seawall construction can be a very invasive project, requiring heavy equipment to dig and erect. A seawall constructed of vinyl can be erected and secured in less time, which is a major benefit for homeowners.
The components of a vinyl seawall are manufactured under strict and precise standards, which means there is little to no room for error. This also makes the installation process much easier for marine contractors.
Unlike other materials, which may fade in color over time and require regular painting, vinyl seawalls will maintain their original appearance for a long time. This adds value to your waterfront property and can be a selling point for future buyers.
Vinyl sheet piling is driven into the sand bed in front of your existing concrete seawall and then encased in steel reinforced concrete and a tie back system. This system is ideal for mucky soil conditions along some shorelines and can be used to prevent erosion of boat lifts and docks.
Low Maintenance
Unlike concrete seawalls, vinyl ones don't require any coatings or resurfacing. This makes them a wise investment for anyone living along the coast. They prevent soil erosion, keeping your property protected from flooding and storm damage.
Moreover, they don't corrode or rust like steel seawalls. They're also less expensive than concrete seawalls.
A vinyl seawall also resists the harmful effects of sun's rays. This is because they are designed to have UV resistance, which makes them a better choice over wooden seawalls. Wood tends to fade in color and become tarnished over time, but vinyl retains its attractive appearance for much longer.
Although they don't offer the same inner strength as concrete, a vinyl seawall is still a good option for most homeowners. In addition, you can always add a treated lumber cap system to the top of your seawall for added protection. A good marine contractor can recommend the right type of seawall for your coastal property.
Aesthetics
Vinyl seawalls look great from the day they are installed and will remain appealing for years. They are a great addition to any waterfront property and can increase the value of your home as well.
Unlike aluminum and steel seawalls, vinyl is resistant to corrosion in salt water. It is also not affected by marine borers which can be an issue with other materials like wood and concrete seawalls.
Aesthetically, vinyl is much more attractive than other seawalls such as rip rap. Rip rap is comprised of rocks and looks natural, but is not a great solution in some waters as it cannot be driven into the substrata and may be ineffective in certain conditions. Vinyl is aesthetically pleasing and can be finished with a treated lumber cap system which requires minimal maintenance. Most vinyl manufacturers provide a 50 year warranty on their products and some concrete reinforced vinyl hybrid systems are expected to last 75 years.