In recent years, plastic sheet piles have become an increasingly popular option when building retaining walls and seawalls. They are made from Poly Vinyl Chloride (PVC) and offer a number of advantages over steel or concrete sheet piling. They are resistant to weather influences, do not rust and are impervious to marine worm or rodent attack. They are also much easier to install than their hard wood, concrete or steel counterparts.
ESC's
plastic sheet piles
have many applications and can be used as the basis for a wide range of structures including diaphragm walls, jetty foundations, seawalls, and more. They can be designed to incorporate tie backs, walings or earth anchors to increase their strength for deep excavation applications and provide increased stability against lateral loads. They can be installed using standard pile driving techniques such as impact driving, vibro driving or hydraulic pressing.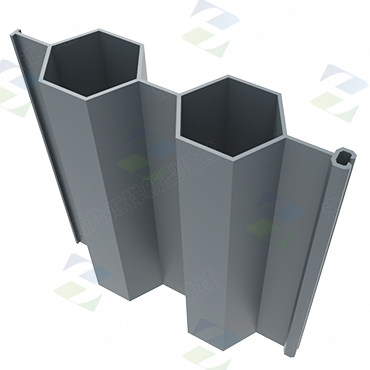 Unlike traditional steel sheet piles, our PVC sheet piles are completely recyclable and contain no harmful substances that can leak into the environment. This makes them a better choice for projects with environmental considerations. They are also significantly lighter than steel sheet piles, reducing transportation and handling costs. Additionally, our piles are exempt from import taxes in many countries, making them even more cost effective than their steel counterparts.
Our PVC sheet piles are manufactured from recycled plastic and have a long service life of 50+ years, meaning they are a more environmentally friendly option for your project. They are also more affordable than other options and can be installed up to 54% faster than traditional steel sheet piles, saving on construction costs and minimizing the impact of your project on the surrounding environment.
Whether you are looking for an alternative to steel or concrete sheet piles, ESC's plastic sheet piles are the perfect solution for your project. We have a variety of different profiles and lengths to suit your needs, and we can supply them in the UK and internationally. Contact us for more information or a quote today.